IN LOVING MEMORY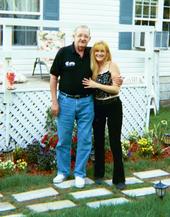 James R. Bishop 1936 - 2007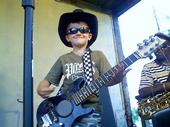 Sue's Rock Star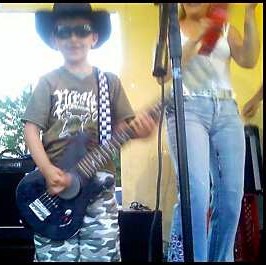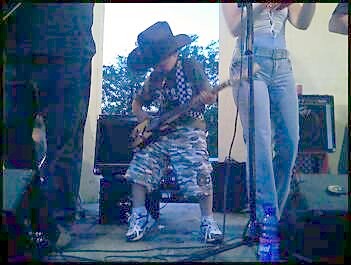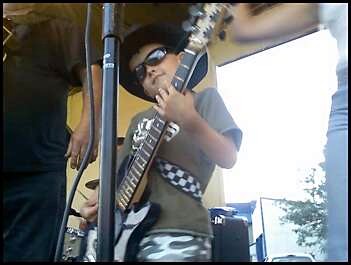 Sue in her racing days



Singing has always been my passion. It was always my dream to be able to sing professionally for people.When I was a little girl, my cousin and I, used to perform for my Aunt and Uncle.
We would learn songs and then make up dances for them.
While I was in school, I always joined all the chorus and choirs I could.And every lead solo that came up, I always took.

I have always loved performing for people.
There is no greater feeling than having people get up and
dance while your singing.I think that is the ultimate compliment.

I have always gone to any Karaoke nights that I could find,
just to be able to sing. I started DJ'ing for a local Karaoke group back in 1995,at the bars a couple nights a week.

It's definitely hard to call something a job, when you absolutely love to do it.

I was recently named 1st runner up at the Jimmy Dean / True Value Country Show Down, held on July 4th, 2000 in Liberty, NY
And since then I have had the honors of being asked to sing with
The Carl Richards Band.

If I was to give out 1 piece of advice, it would be "To follow your dreams" and let no one stand in your way.

A special Thank You goes out to "Christy" our daughter, for taking photo's of the band at gigs, and taking the photo for our CD band shot "Outlaws Like To Rock"
In 2006 Sue did her first vocal recording for the band and wrote 2 original songs which she sang on the bands new album "He Walked The Line"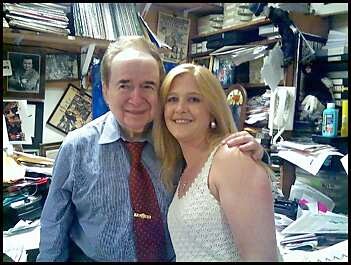 Sue meets Joe Franklin in NY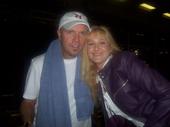 Mark Miller & Sue